Bringing the exam into focus
FOCUS on preparing for the University Entrance Exam
Regular exposure to exam-type tasks, exam tips and strategies and exam reference. Test Generator with tests which can be customised to meet the specific requirements for each region.

FOCUS on future skills – NEW!
Learning Experiences provide opportunities to develop future skills such as communication, critical thinking, collaboration, autonomy, cultural awareness and digital competence to achieve real and practical outcomes.

FOCUS on authentic language through BBC videos
Authentic BBC culture videos bring topics to life and motivate students to learn through relevant and intriguing real-life content that is relevant for today's teens.

FOCUS on mixed-level classes
Graded practice and tests provide support in mixed-level classes and enable teachers to plan for individual students' needs.

FOCUS on independent learning
Live tutor 'flipped classroom' video lessons featuring grammar animations, online practice plus interactive Students' Book and Workbook, give students everything they need to manage and reinforce their learning at their own pace.

FOCUS on interactive digital classrooms
The enriched digital package includes a Test Generator, Active Teach for Interactive Whiteboards, eBooks and online activities suitable for every teaching scenario.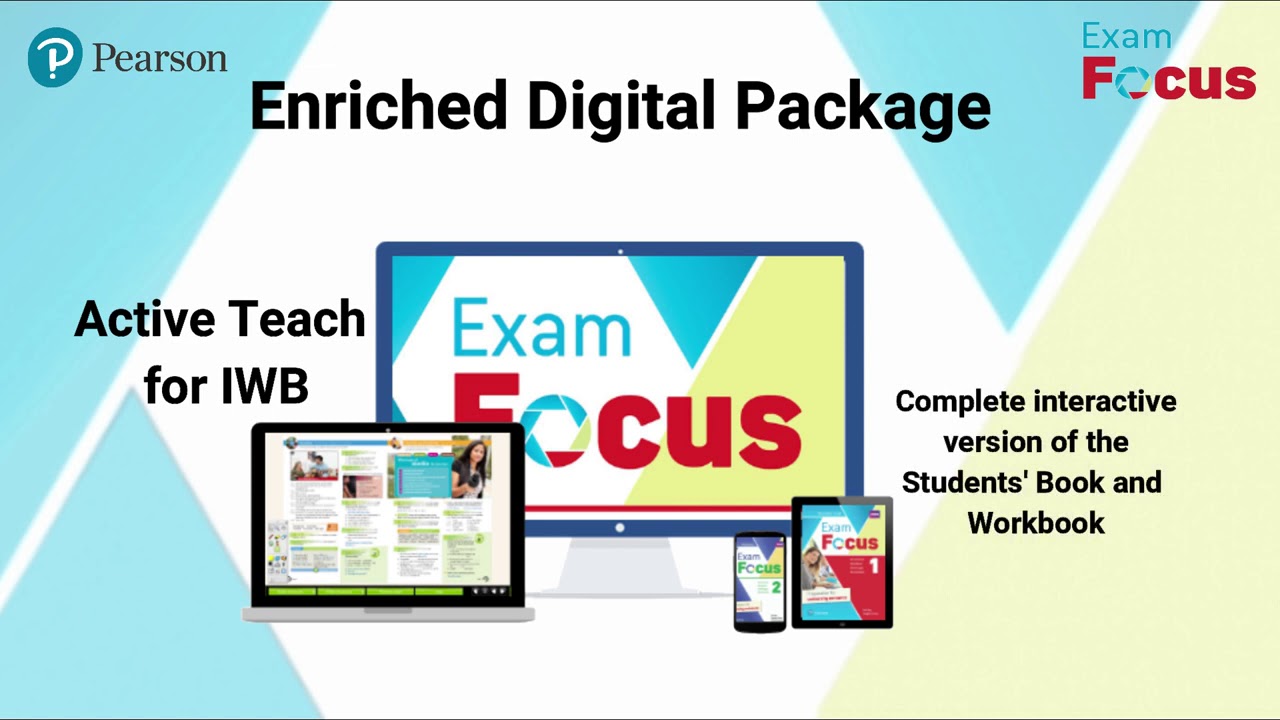 Play