Experience English, Experience the Real World
Real World opens the door to a fascinating world of English language knowledge and skills for the 21st century teenage learner. It helps students develop not only the ability to communicate well in English but also the skills and confidence to participate as educated citizens in the global community.
The combination of authentic and engaging videos from the BBC with Pearson's ELT expertise gives learners the tools they need to achieve their goals in the real world.
Authentic and engaging videos from the BBC
Language is presented through relevant and intriguing real life content, from the humorous situations presented in the drama videos to the real people speaking in BBC Interviews and BBC Culture videos. 


 Focus on 21st Century Learning
Real World helps young people to develop the skills and abilities they need to succeed in the 21st Century: effective communication, creativity, critical thinking, collaborating with others and working independently, awareness of other cultures, and the ability to use digital media.


Support for mixed-level classes
Graded practice and tests provide support in mixed-level classes and enable teachers to shape learning around individual students' needs. In Real World exercises and tests are provided at three levels of difficulty to meet the needs of those students who require more support as well as the high achievers.


Full digital package
Real World's enriched digital package includes Active Teach for Interactive Whiteboards and extra online activities to promote students' independent learning. MyEnglishLab and eText Premium, designed to work on all devices including tablets, provide students with maximum opportunity to enhance their learning, both in school and at home!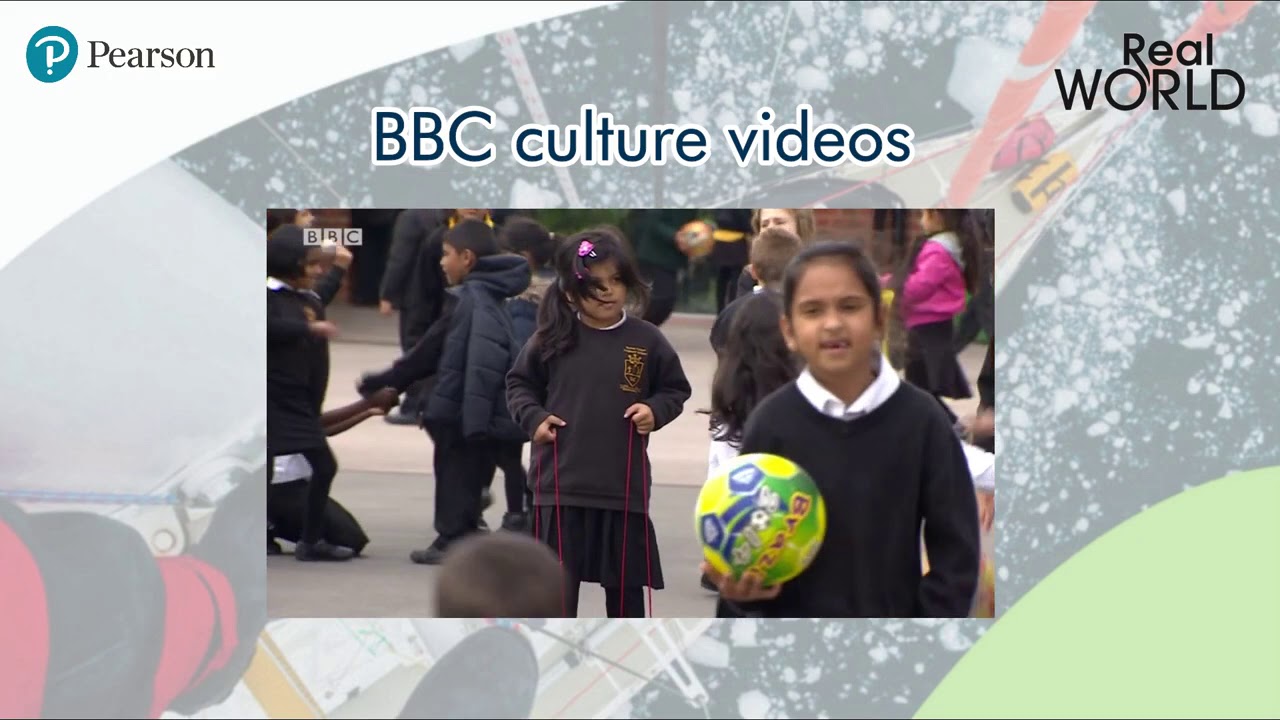 Play