Authors
Bob Hastings
Stuart McKinlay
Carolyn Barraclough
Suzanne Gaynor
Kathryn Alevizos
with Tim Roberts

Real World Andalusia Edition
Experience English, Experience the Real World

Real World opens the door to a fascinating world of English language knowledge and skills for the 21st century teenage learner. It helps students develop not only the ability to communicate well in English but also the skills and confidence to participate as educated citizens in the global community.The combination of authentic and engaging videos from the BBC with Pearson's ELT expertise gives learners the tools they need to achieve their goals in the real world.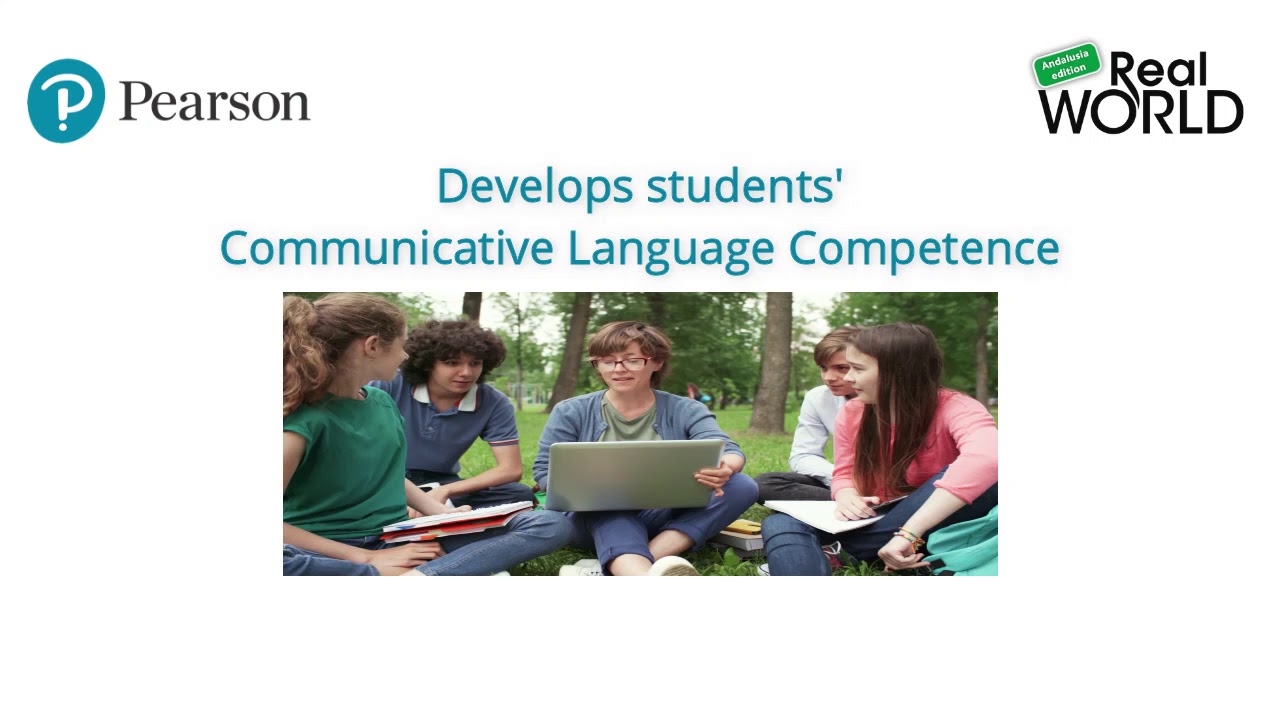 Play
Authentic and engaging videos from the BBC
Language is presented through relevant and intriguing real-life content, from the humorous situations presented in the drama videos to the real people speaking in BBC Interviews and BBC Culture videos.


Flexibility and support for mixed-level classes
Graded practice activities in the Students' Book and workbook are provided at three levels of difficulty to enable teachers to shape learning around individual students' needs. Tests are also provided at three levels, and teachers can select additional graded activities in the teacher's guide and photocopiable resources according to students' needs. The Essentials component, which covers the core grammar, vocabulary and skills from the Students' Book, is designed specifically for students who require extra help and can be used in class as an alternative to the Students' Book to help ensure that all students can follow the lesson.


Develops communicative language competence
Students are encouraged to use natural English and practise their learning in authentic contexts through the Real English section, the speaking lesson and the And You? activities. These provide opportunities to explore and personalise new language.


Focus on 21st Century Learning: Skills for today and for the future
Carefully structured activities provide opportunities to improve life skills such as effective communication, creativity, critical thinking, collaborating with others and working independently, cultural awareness, and the ability to use digital media.


Full digital solution to optimize the learning experience 
Active Teach Plus provides all the resources needed to boost your classes, see where students need improvement and personalise their learning journey. The innovative Active Teach kit promotes students' independent learning with engaging materials , designed to work on all devices including tablets, provide students with maximum opportunity to enhance their learning, both in school and at home!